Over the 1970s and 80s, I produced 191 monthly issues of the MFC NEWS, championing the cause of family-owned farms and business cooperatives. From those years, here are some images from the rural landscape that freeze split seconds of reality in time.
And then down the road, in my caregiving years with my aged mother, I found more images of my native Flatwoods area in Northeast Mississippi. Inspired by the work of William Eggleston and appreciation for country oddities, I made another collection of images that I like, and maybe you will too.
The spine of this collection reflects some of the vast number of faces of humankind, each unique in biology and in vision. No two of us are alike in all the genera­tions. Each of us is shaped heavily by environment and seek to overcome it with our ambitions and dreams.
Website designed by Gwendolyn Cleveland
Web-Master/Designer: Hensel Graphics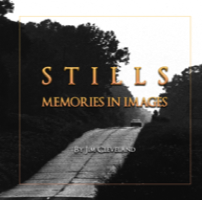 Here is a sample gallery of the images from inside my book.
STILLS Memories in Images — Gallery