Wildlife of Florida — Gallery
In addition to the fine weather in South Florida, aside for an occasional hurricane, there is an abundance of wildlife.
Among reptiles we have lizards, iguanas, alligators and crocodiles. The gallery includes a giant stretched-out crocodile in the Florida Keys, near Key Largo.
Birds are plentiful. Here we feature blue herons, cranes, ibis, anhingas, ducks, cormorants, and the lordly Wood Storks, some seen at a preserve near West Palm Beach.
Also included: a close-up of my beautiful Black house cat — Jack Flash.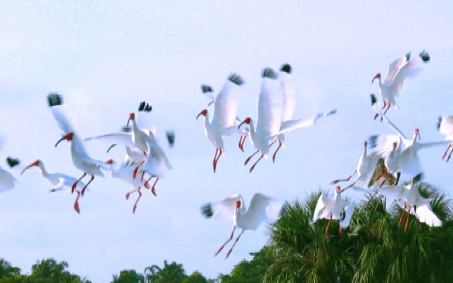 Website designed by Gwendolyn Cleveland
Web-Master/Designer: Hensel Graphics